About Piccola Cucina Osteria
The space is small with only a couple of dozen plus seats so you will be sitting in close quarters. The kitchen is tight with every bit of space utilized but somehow the kitchen and wait staff move in a seemingly magical rhythm that results in excellent food and service. The house made pasta is top notch and locally made bread has just the right crunch and chew. The salad was excellent as well. Due to the limitations on size and seating if you need to get in and out in a specified time would suggest you opt for an early seating. A wonderful meal experience. Highly recommended.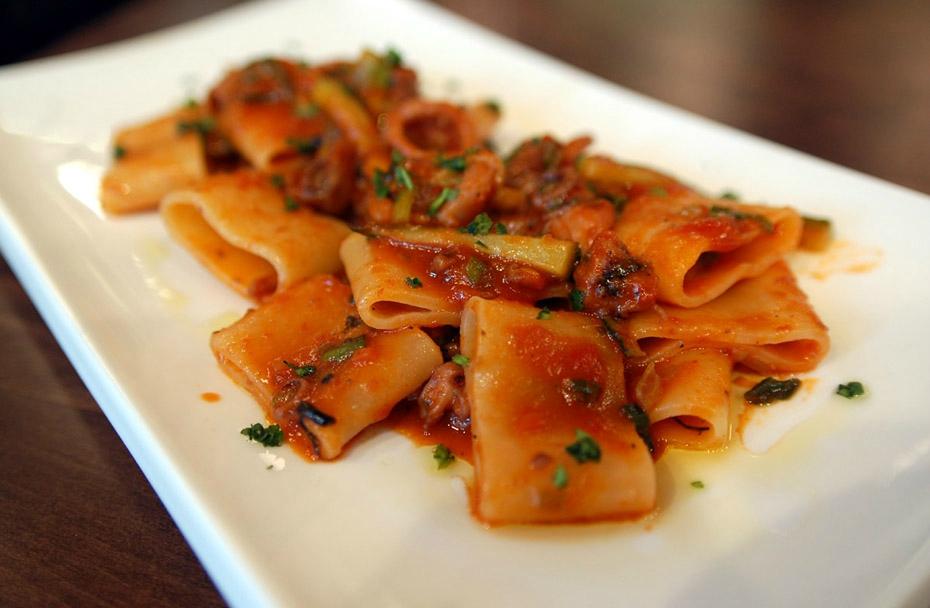 You need to login to be able to leave a review.
Amenities
X

Providing an on-site night club and a beauty salon, Caesars Atlantic City Hotel & Casino is located in Atlantic City and offers 4-star accommodation. It is also a brief walk from Bally's Atlantic City, Atlantic City Boardwalk Hall and Trump Plaza, and is close to many of the area's popular attrac...
X

Of all the resorts in Atlantic City this is probably the top one in its class which is why even in an off season such as end of January you had a fully occupied hotel. Highly recommend any time of year! Great easy valet parking as well!
X

The L.A.-based chain is tailormade for NYC: For many of us, 6am (or 11pm, or 3am) is the only time we have to work our abs. At this location, you'll find every tool you need (cardio, group cycling, free weights), along with a pro shop.
X

Located in the heart of the historic Capitol Hill neighborhood, Eastern Market is DC's destination for fresh food, community events, and on weekends, local farm-fresh produce and handmade arts and crafts. Click through our website to find out everything that the market has to offer. Email u...